ARE YOU WAITING FOR YOUR DUCKS?
( Thanks to Coach Marie Gervacio )
Have you ever felt like you are not ready to do the things you are meant to do? Jumping in and starting imperfectly is better than not starting at all. Sure you may have bumps in the road but life is a more pleasant adventure when you are living your passion. And you could always benefit from blogging or vlogging those bumps in the road, therefore, monetizing your journey as well.
Ask me about free vlogging and blogging platforms to start your journey.
https://corkyspages.com/blog-this-wow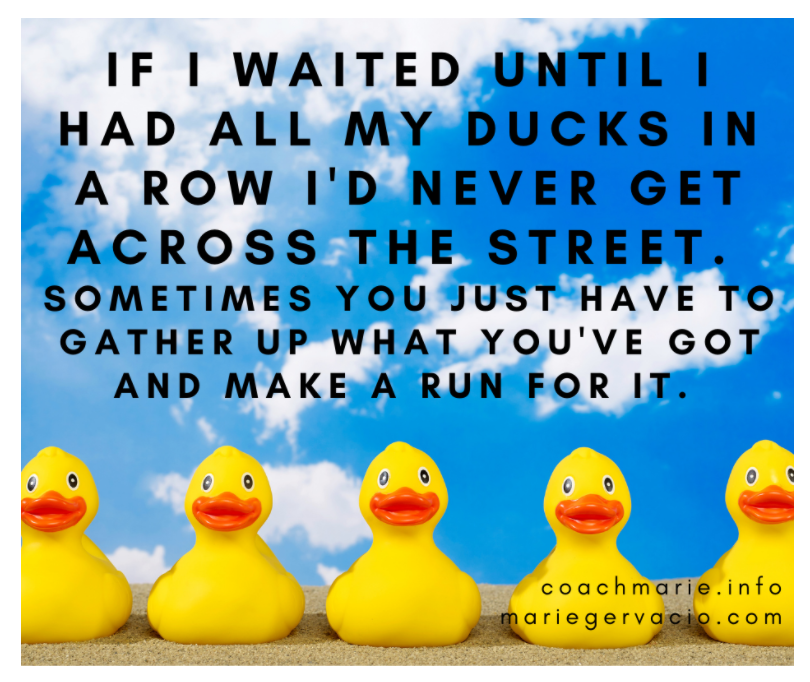 Sent from my phone with Blog This WOW